Installation Guide for 04-08 Ford F-150 Headlights
ALPHAREX specializes in designing and producing superior and uniquely stylish aftermarket automotive performance lighting with unrival innovative technology. The following installation guide we take you through the installation of your new ALPHAREX HEADLIGHTS for your 04-08 Ford F150 step by step.
NOTE: Some vehicle require the DRL harness installed for the headlight to function properly.
Do NOT use dielectric or any type of weather sealing grease on connectors or sockets.
Doing so will result in connection problems and will not be covered under warranty. Please click HERE for further explanation.
Disclaimer: This installation article is a tutorial guide. By reading this article, you agree it is for reference only and AlphaRex USA and its distributors make no guarantee on the finished results. Under no circumstances whatsoever shall AlphaRex USA nor its distributors be liable for any damage, misuse or personal injuries. If you do not fully understand the installation procedure, it is highly recommended that you seek help from professional mechanics to do the installation.
1/4 Ratchet
Power Tool
Metal Panel Popper
Phillips Screwdriver
Flat Screwdriver
1/4 Extension
Socket
NOTE: Whenever using a power tool, please make sure do not overtighten the screws.
PART II - INSTALL HEADLIGHTS
With both headlights disconnected, now it's time to install the DRL harness. You will need to
connect the red wire to battery's positive terminal, the black wire to battery's negative terminal.
In order to tap the fuse you would need to route the DRL grey wire through the firewall and
to the passenger side fuse box (located at the kick panel)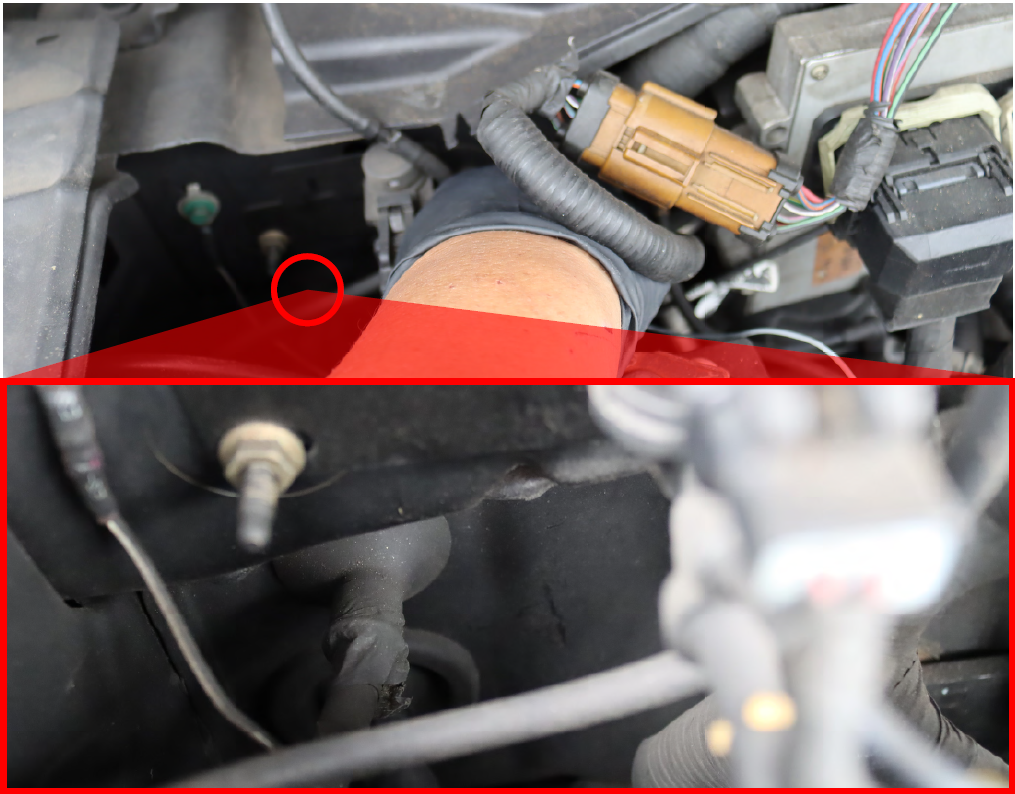 Fuse box is located under the passenger side kick panel